---
Cruccio Trusts and Accepts:

If you prefer to buy without entering your credit card information,
pay simply by Bank Transfer or International Money Transfer.
Pay via:




| The SNB recommends anyone who feels that they have become a victim of fraud to contact the relevant criminal authority.
---


MUTUAL APPROVAL
Business Agreement between:
The Client and Achille Zibi.
The conditions of each deal are accepted by both Parties.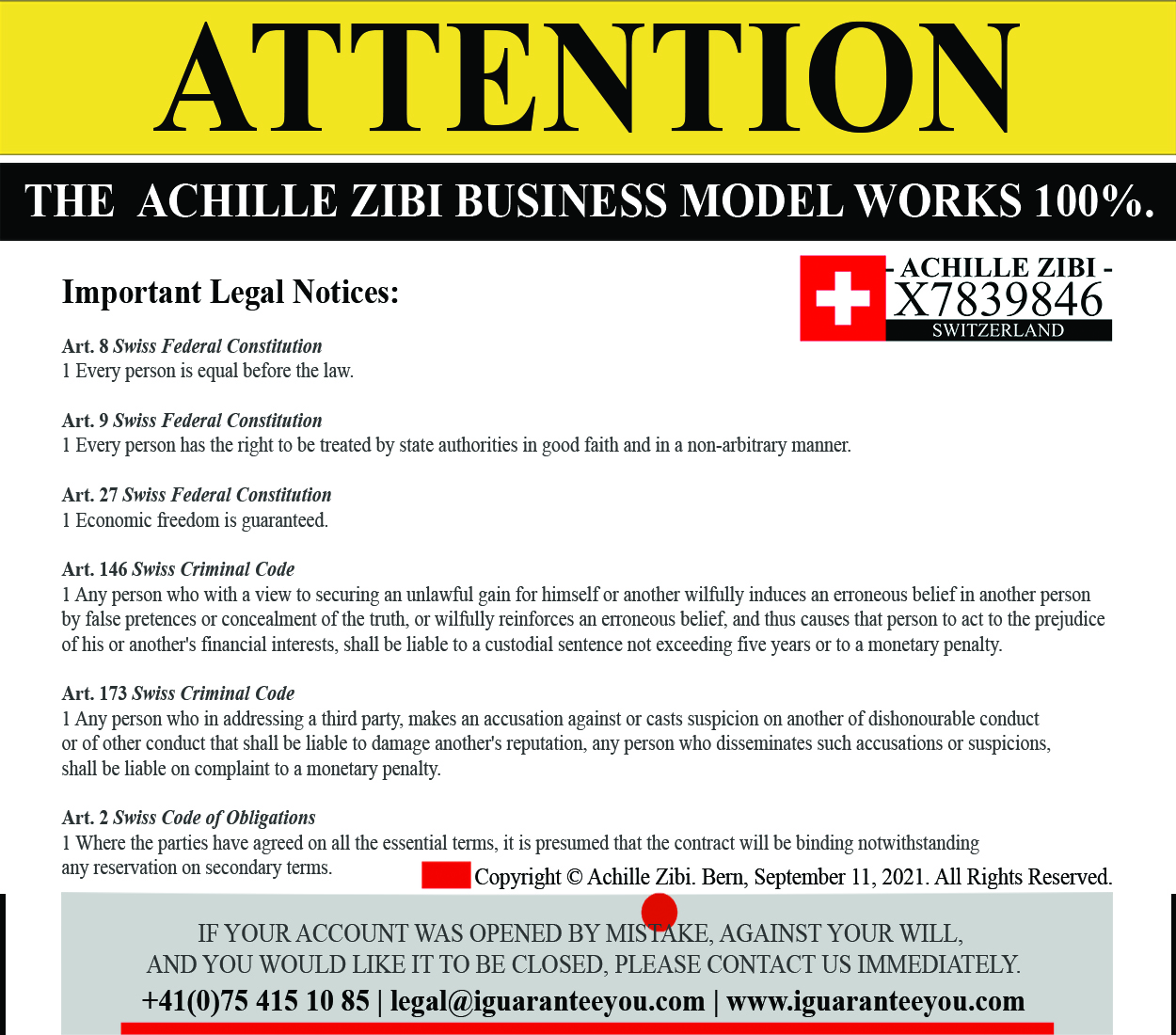 ©Cruccio official website
www.cruccio.com



The Made In Switzerland by Achille Zibi | Status: Active Since 06.2017

This document shall constitute an official record.
[ The Authentic Act ]

An official website of Achille Zibi. Achille Zibi is authorized to operate in behalf of his Client. Absolutely Effective.
[ The Commercial Agency Contract | Art. 418a-v CH - Code of Obligations. ]

For sponsoring and business matters E: achille.zibi(at)businessingoodfaith.com | W: www.businessingoodfaith.com

AZ-E | ACHILLE ZIBI ENTERPRISE | Waldmannstrasse 15 - CH-3027 Bern | +41 75 415 10 85
---
Copyright © 2013 - 2023 ACHILLE ZIBI. All rights reserved.
About Us | Privacy | Terms | Marketing & Advertising | Careers |